Mountain Safety
Here you will be provided with information to help you enjoy your Sun Valley Resort vacation safely while maximizing fun on the mountain. Remember to always ski and ride within your ability and be aware of the skiers/riders around you. To find out more about ways to stay safe click on any of the tabs below.
Ski Patrol
In 1936 the Union Pacific Railroad company opened the doors of Sun Valley, America's first four season mountain resort. Billed as North America's premier mountain recreation destination, Sun Valley became the standard for all mountain towns to follow. Concurrently, the Sun Valley Ski Patrol (SVSP), America's first and longest-tenured ski patrol, began skiing the slopes of central Idaho's Pioneer and Smoky mountain ranges.
More than three quarters of a century later, the SVSP continues its tradition of world class service to our guests. Trained in skier safety techniques, advanced first aid, snow science, lift evacuation, avalanche mitigation and rescue, toboggan handling and mountaineering skills, members of the ski patrol are highly certified and skilled individuals.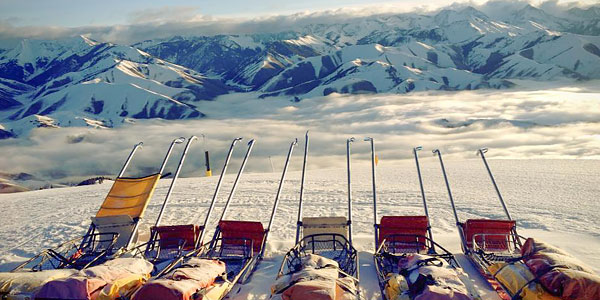 Originally the ski patrol was led by members of the U.S. Army's famed 10th Mountain Division. In fact, Nelson Bennett, one of the SVSP's original Directors, actually cut many of Sun Valley's most famous runs by hand. Over the past eight decades, the patrol has continued to be an industry leader in the development of best practices within the ski resort profession. These advances range from the invention of the ski patrol toboggan in the 1940s to technological advances in computerized dispatch systems today.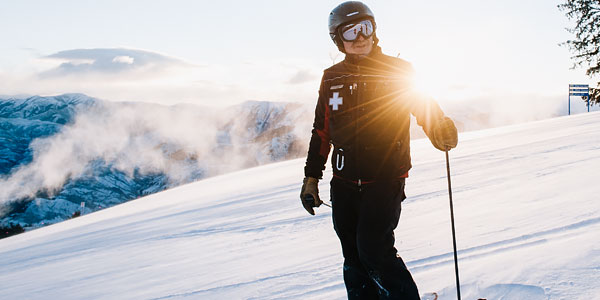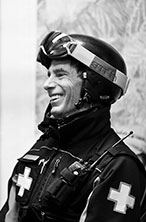 The ski patrol staff encompasses 67 highly trained professional men and women who average approximately 17 years of service with many exceeding 40 years on the job. This unequalled level of service is one of the many shining lights of the Sun Valley Company brand. The team consists of world-class skiers who are dedicated to enhancing our guests' experience on the slopes of world-famous Sun Valley.
Skier Safety
In support of the National Safety Month sponsored by the National Ski Areas Association (NSAA), during the month of January, the Sun Valley Resort hosted a variety of skier and rider safety programs for guests to participate in. Activities will included avalanche awareness courses, snowsports equipment safety checks, visits to area schools by Patrollers and the avalanche dogs. Patrollers, Snowmakers, Ski School and Guest Services held public events around town and at the ski area.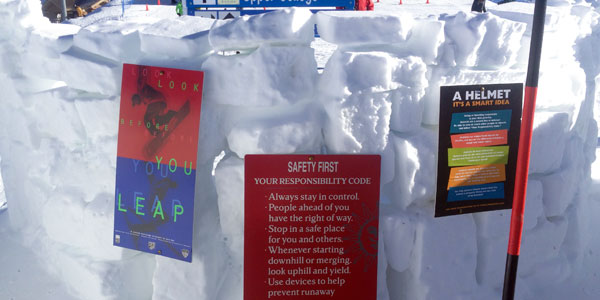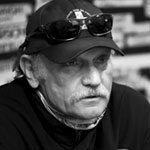 "The safety of our skiing and riding guests and employees is our first priority. We view Safety Month as an opportunity to meet and greet our skiing and riding guests and talk about safety on the slopes," said Mike Lloyd, Director of the Sun Valley Ski Patrol. "The activities planned offered tips that we hope will help keep people safe when on the mountain."
Sun Valley trails are rated according to their difficulty relative to other trails on their respective mountains. Users of all ability levels should begin with easer trails before advancing.
Areas beyond the ski area boundary are not patrolled or maintained, and Sun Valley assumes no responsibility for the safety or welfare of skiers in these areas. Rescue in the backcountry, if available, is the responsibility of Blaine County Search and Rescue, a service often very costly to the skier.
Skiing can be enjoyed in many ways. At ski areas you might see people using alpine, snowboard, telemark, cross country or other specialized equipment such as that used by the disabled. Regardless of how you decide to enjoy the slopes, always show courtesy to others and be aware that there are elements of risk in skiing that common sense and personal awareness can help reduce. Observe the code listed below and share with other skiers the responsibility for a great skiing experience.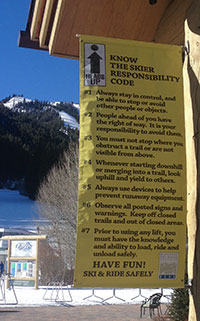 1. Always stay in control and be able to stop or avoid other people or objects.
2. People ahead of you have the right of way. It is your responsibility to avoid them.
3. You must not stop where you obstruct a trail or are not visible from above.
4. Whenever starting down hill or merging into a trail, look up hill and yield to others.
5. Always use devices that help prevent runaway equipment.
6. Observe posted signs and warnings. Keep off closed trails and out of closed areas.
7. Prior to using any lift, you must have the knowledge and ability to load, ride and unload safely.
Uphill Access Policy
Sun Valley's uphill travel policy, approved by the U.S. Forest Service, allows access for uphill travelers outside of operational hours. Uphill travel within ski area boundaries poses significant safety concerns for uphill and downhill recreationists, ski area operators and staff. Sun Valley's policy reflects our commitment to seek a balance between mitigating safety concerns of uphill travel as a recreational use within the downhill ski area/Special Use Permit area and the resort has been granted a Special Use Permit from the U.S. Forest Service.
Sun Valley continues to work closely with the Ketchum Ranger District, Sawtooth National Forest and the Bureau of Land Management, local organizations, to build awareness and provide public education regarding uphill travel and recreational uses. Our Goal is to find a reasonable balance between and among user groups who share a common interest in recreating within the Sun Valley Special Permit area in a safe, non-confrontational and sustainable manner.
Bald Mountain Policy – During the Season & During Operating Hours
Uphill travel by the way of foot, snowshoes, trax, or skis is not allowed between the Hours of 9:00 am and 4:00 pm. Users will need to be descending at 9:00 am.  Exclusions may apply for unusual circumstances. These exclusions may include but not limited to special events, maintenance, etc.
Bald Mountain Policy – Pre-Post Season
Safety considerations, maintenance or operational requirements, grooming operations, snowmaking operations, special events, avalanche hazard mitigation work, wildlife or resource considerations, or construction, may cause public risk management issues to exist.  To protect the public from potential hazards that may exist from time to time, prior to the opening of the ski season, the ski area is authorized, with Forest Service pre-approval, to close areas subject to those potential hazards and to post signs at uphill access points closing those areas.
Bald Mountain Policy – During the Season & Outside Operating Hours
Outside of operating hours, there may be circumstances in which the ski area may eliminate uphill traffic or limit or restrict uphill traffic by designating specific times or days or routes that will be available for such use.  These circumstances might include safety, maintenance or operational needs, grooming operations, snowmaking operations, special events, avalanche hazard mitigation work, wildlife or resource considerations, or others.  The ski area is authorized, with Forest Service pre-approval, to perform any or all of these actions as deemed reasonable and necessary by the ski area.
All participants within the permit boundary are considered skiers and are subject to Idaho Statute title 6 chapter 11, 6-1106 Duties of Skiers.
Uphill Travel Protocol
1. Yield and stay clear of ski area machinery, i.e. grooming machines, snowmobiles and snowmaking equipment. When encountering winch operations, (lights and signs) re-routing is required.
2. Mountain users should use reflective clothing, Headlamps and blinking lights when possible. Animals should have blinking lights when possible.
3.  Adhere to Trail Closures. Blaine County Ordinance 86-4 states; No skier except a member of the ski patrol or employee of the Forest Service, Sheriff or ski area operator in the course of his employment, shall enter or go upon any closed area.
4. Dogs are preferred to be left at home for their safety. Should they participate, they should be on a leash through the private land at the base and on a leash or under control of voice command at all times while on Forest land.  Please have the courtesy to pick up after your pets. Pet waste stations are available on private land at the base.
5. If you pack it in, please pack it out. Help us keep the Forest clean for future users.
Avalanche Awareness
Though Sun Valley makes efforts to minimize risk of in-bounds avalanches, these natural events cannot always be avoided. Stay out of closed areas, do not ski alone, and be aware of your surroundings. Call Ski Patrol immediately if you witness an avalanche. Avoid deep snow and tree wells, as these areas expose skiers to risk of snow immersion injuries and fatalities.
There is a big difference between closed areas within the ski resort and Baldy's area boundaries.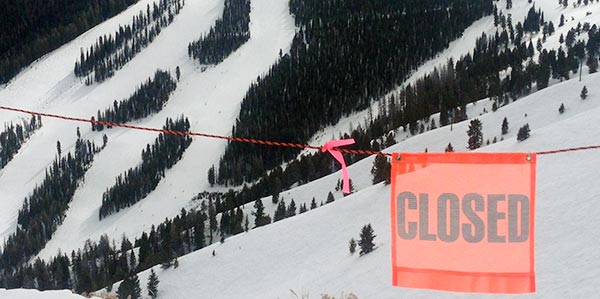 Closed means closed. Areas are closed for various reasons – lack of snow, poor snow conditions, maintenance, wildlife considerations, grooming and most importantly – avalanche hazard and mitigation. In the interest of public safety, skiing in closed areas is against the law in Blaine County.
Snow and weather conditions can change quickly. Avalanche gates open and close accordingly for your safety. Never enter a closed area. You may lose your pass or receive a citation from Blaine County Sheriff (class B misdemeanor). If you are unsure about terrain access, please contact the Ski Patrol. In case of emergency call 911.
Public lands extend beyond Baldy's boundary ropes. You are on your own when you go out-of-bounds. Rescue is not imminent when you leave the ski area and avalanche hazards are no different than touring in remote areas.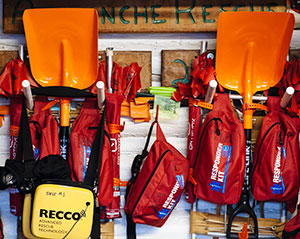 Skiers need to use good decision making when leaving the ski area and…
• Have at least a basic understanding of Avalanche Awareness
• Know the avalanche hazard for Baldy's Side Country
• Ski with a partner
• Carry a cell phone
• Carry an avalanche transceiver, probe and shovel
• Practice with your equipment!
Skiers can practice their avalanche skills in Baldy's automated Beacon Park. If you need assistance honing your skills or have questions about the avalanche hazard, stop by the ski patrol headquarters on top of Baldy or call the ski patrol at (208) 622-6262.
Useful Info:
Avalanche Education Opportunities - http://sawtoothavalanche.com/education.php
Avalanche Advisory for the Wood River Valley - http://sawtoothavalanche.com/adv-full.php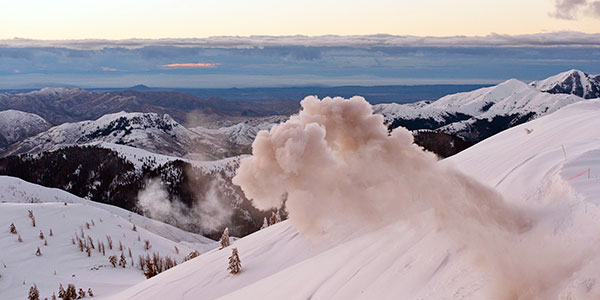 Helmet - It's a Smart Idea.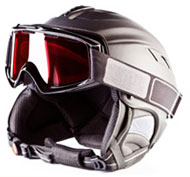 NSAA promotes the use of helmets on the slopes. We urge skiers and riders to wear a helmet – but to ski or ride as if they are not wearing a helmet. NSAA views skiing and snowboarding in a controlled and responsible manner – not helmets only – as the primary safety consideration for all skiers and boarders. A skier's behavior has as much or more to do with the safety of the sport as does any piece of equipment.
In 2002, Lids on Kids www.lidsonkids.org debuted as a resource for consumers to learn about helmet use in skiing and snowboarding. This site contains FAQs about helmet use, fit and sizing information, general slope safety information, related articles and games, and testimonials about helmet use from well-known athletes, including US Ski Team members.