Mountain Safety
Here you will be provided with information to help you enjoy your Sun Valley Resort vacation safely while maximizing fun on the mountain. Remember to always ski and ride within your ability and be aware of the skiers/riders around you. To find out more about ways to stay safe click on any of the tabs below.
Avalanche Awareness
Though Sun Valley makes efforts to minimize risk of in-bounds avalanches, these natural events cannot always be avoided. Stay out of closed areas, do not ski alone, and be aware of your surroundings. Call Ski Patrol immediately if you witness an avalanche. Avoid deep snow and tree wells, as these areas expose skiers to risk of snow immersion injuries and fatalities.
There is a big difference between closed areas within the ski resort and Baldy's area boundaries.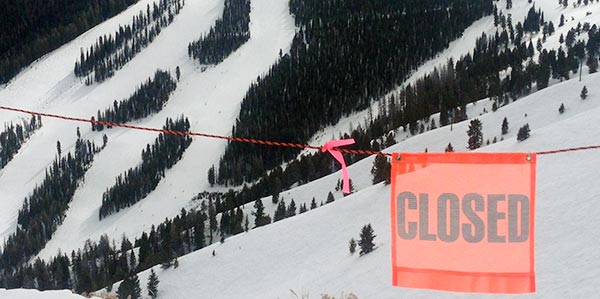 Closed means closed. Areas are closed for various reasons – lack of snow, poor snow conditions, maintenance, wildlife considerations, grooming and most importantly – avalanche hazard and mitigation. In the interest of public safety, skiing in closed areas is against the law in Blaine County.
Snow and weather conditions can change quickly. Avalanche gates open and close accordingly for your safety. Never enter a closed area. You may lose your pass or receive a citation from Blaine County Sheriff (class B misdemeanor). If you are unsure about terrain access, please contact the Ski Patrol. In case of emergency call 911.
Public lands extend beyond Baldy's boundary ropes. You are on your own when you go out-of-bounds. Rescue is not imminent when you leave the ski area and avalanche hazards are no different than touring in remote areas.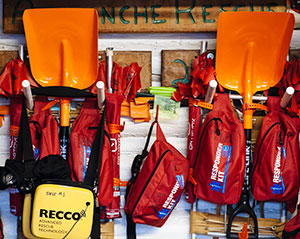 Skiers need to use good decision making when leaving the ski area and…
• Have at least a basic understanding of Avalanche Awareness
• Know the avalanche hazard for Baldy's Side Country
• Ski with a partner
• Carry a cell phone
• Carry an avalanche transceiver, probe and shovel
• Practice with your equipment!
Skiers can practice their avalanche skills in Baldy's automated Beacon Park. If you need assistance honing your skills or have questions about the avalanche hazard, stop by the ski patrol headquarters on top of Baldy or call the ski patrol at (208) 622-6262.
Useful Info:
Avalanche Education Opportunities - http://sawtoothavalanche.com/education.php
Avalanche Advisory for the Wood River Valley - http://sawtoothavalanche.com/adv-full.php