Mountain Safety
Here you will be provided with information to help you enjoy your Sun Valley Resort vacation safely while maximizing fun on the mountain. Remember to always ski and ride within your ability and be aware of the skiers/riders around you. To find out more about ways to stay safe click on any of the tabs below.
Skier Safety
In support of the National Safety Month sponsored by the National Ski Areas Association (NSAA), during the month of January, the Sun Valley Resort hosted a variety of skier and rider safety programs for guests to participate in. Activities will included avalanche awareness courses, snowsports equipment safety checks, visits to area schools by Patrollers and the avalanche dogs. Patrollers, Snowmakers, Ski School and Guest Services held public events around town and at the ski area.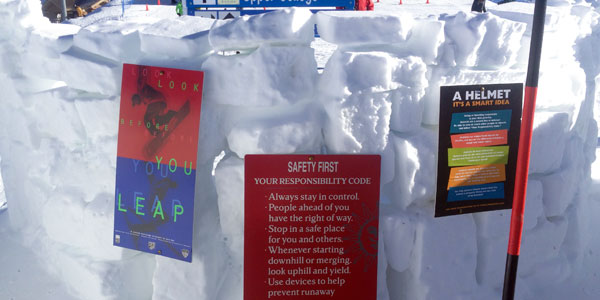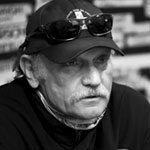 "The safety of our skiing and riding guests and employees is our first priority. We view Safety Month as an opportunity to meet and greet our skiing and riding guests and talk about safety on the slopes," said Mike Lloyd, Director of the Sun Valley Ski Patrol. "The activities planned offered tips that we hope will help keep people safe when on the mountain."
Sun Valley trails are rated according to their difficulty relative to other trails on their respective mountains. Users of all ability levels should begin with easer trails before advancing.
Areas beyond the ski area boundary are not patrolled or maintained, and Sun Valley assumes no responsibility for the safety or welfare of skiers in these areas. Rescue in the backcountry, if available, is the responsibility of Blaine County Search and Rescue, a service often very costly to the skier.
Skiing can be enjoyed in many ways. At ski areas you might see people using alpine, snowboard, telemark, cross country or other specialized equipment such as that used by the disabled. Regardless of how you decide to enjoy the slopes, always show courtesy to others and be aware that there are elements of risk in skiing that common sense and personal awareness can help reduce. Observe the code listed below and share with other skiers the responsibility for a great skiing experience.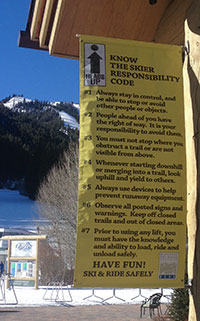 1. Always stay in control and be able to stop or avoid other people or objects.
2. People ahead of you have the right of way. It is your responsibility to avoid them.
3. You must not stop where you obstruct a trail or are not visible from above.
4. Whenever starting down hill or merging into a trail, look up hill and yield to others.
5. Always use devices that help prevent runaway equipment.
6. Observe posted signs and warnings. Keep off closed trails and out of closed areas.
7. Prior to using any lift, you must have the knowledge and ability to load, ride and unload safely.