From Hand-dipped Chocolates To Diamonds
Whether you want to find a unique gift, indulge in handmade chocolates or outfit your family for vacation, Sun Valley promises unparalleled shopping.
Over 15 unique shops for every need
Technical sportswear and footwear
The latest in specialty designer ski and sportswear
Outdoor gear including bikes, skis and fishing
Specialty Hand-Dipped Chocolates
Fine gifts, jewelry, souvenirs, home décor, candy, books, unique toys, cell phone accessories & service
Village Shopping
Sun Valley Village, our quaint  shopping area conveniently located between the Sun Valley Lodge and Sun Valley Inn offers something for everyone including jewelry, handmade chocolates, books, unique toys and the very latest in ski wear and ski gear in winter and summer sportswear in summer.
Brass Ranch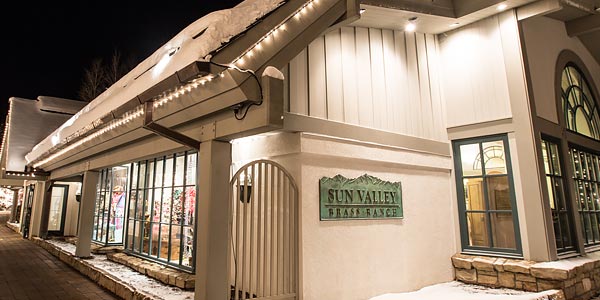 The largest collection of European and American ski and sportswear - Arc'teryx, Bogner, Canada Goose, Eider, JetSet, Kjus, Moncler, Ralph Lauren, Rossignol, Toni Sailer and more.
Hours: 9 am - 6 pm, Daily


Phone: 208-622-2021
Contact: brassranch@sunvalley.com
Connect with us on Facebook Brass Ranch fan page

Pete Lane's Mountain Sports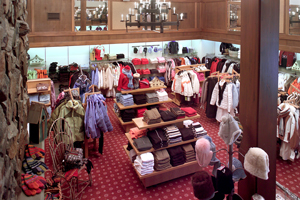 Any season, we've got you covered! Sportswear, swimwear, skiwear and accessories for the entire family. Salomon, Columbia, Lole, Mountain Hardwear, Neve, Nils, Patagonia, Sorel, Spyder and more.
Hours: 8 am - 8 pm, Daily
Phone: 208-622-2276
Contact: petelanes@sunvalley.com
Connect with us on Facebook Pete Lane's fan page

Pete Lanes Summer Village Bike Shop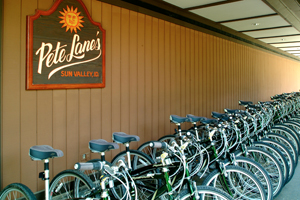 Summer Hours
Pathway bikes and mountain bike rentals and sales from Kona, Norco and Giro. While you wait tuning service available.
Bike Shop Rentals have ended for the season.  Please call for individual bike rentals. 
Hours: 9 am - 6 pm, Daily
Phone: 208-622-2279
Contact: petelanes@sunvalley.com
The Toy Store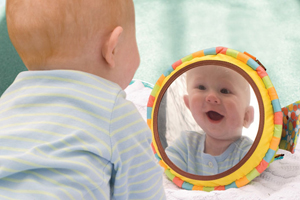 Full service Toy Store from classic to new favorites
Games - Puzzles - Travel Toys - Sleds
Shipping services available
Free Gift Wrapping!
9 am - 8 pm, Monday - Saturday.
10 am - 7 pm, Sundays
Phone: 208-622-5966
Silver Creek Outfitters
The Sun Valley Lifestyle – all under one roof
Silver Creek Outfitters, simply put, defines the Sun Valley lifestyle. From caddis flies to cashmere, we carry hand-selected items of the finest quality that will take you from a day on the river to an evening on the town. Our welcoming location in the Sun Valley Mall outfits you with comfort, reliability and style in mind. The best brands in outdoor wear allow you to layer up for our changeable weather, keeping you warm, dry and comfortable whether you are heading to the river with one of our outstanding guides or out into the mountains.
We stock the top names in fishing equipment, a wide library of videos and books and unique gifts and fine art that celebrate what makes Sun Valley and the surrounding area so special.
Please also visit our flagship store on Main Street in downtown Ketchum for the finest selection of ladies and men's clothing and accessories. Here, the best in mountain fashion mingles seamlessly with mountain gear, offering guests a beautiful collection of everything they need to look, and play, like a local.
Silver Creek Outfitters offers 45 years of experience and the highest standard for customer satisfaction to everyone who walks through our doors. Visit us in the Sun Valley Village, across from the Ram Restaurant and next to the Chocolate Foundry. Our hours change seasonally, so visit our website for our current hours!
Please log onto store.silver-creek.com to shop online, see what's new and dream about your next unforgettable adventure. If you would like to talk to one of our dedicated professionals, please call 208-622-5282 or 800-7325687.

Hours: 10 am - 6 pm, Wednesday - Saturday
Panache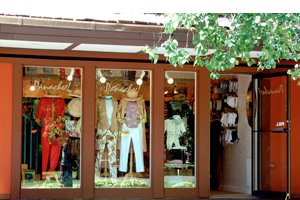 Fine women's boutique apparel. Brunello Cuccinelli, Diane von Furstenberg, Velvet, Juicy, Joie, Tse, Goldsign and more.
Open Daily from 10 am - 5 pm
Phone: 208-622-4228
Sun Valley Signatures & Gift Shop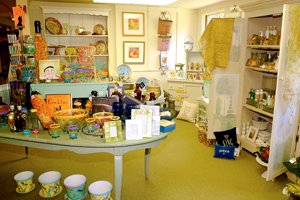 Take home a piece of Sun Valley…..Logo wear, quality souvenirs, vintage giclee reproductions, and stunning local photography.
Three locations: Sun Valley Village, Sun Valley Lodge and Sun Valley Inn
Unique and affordable gifts for all occasions. Jewelry by Christina Healy and John Medeiros. Bath products from L'Occitane and Lady Primrose. Exclusive Limoges and collectables.
Sun Valley Village Signatures & Gift Shop 208-622- 2206
Hours: 9 am - 7 pm
Sun Valley Lodge Gift Shop 208-622-2063
Open Daily: 7 am - 9 pm
Sun Valley Inn Gift Shop 208-622-2211
Open Daily: 7 am - 9 pm   (When the Inn is open)
Sun Valley Chocolate Foundry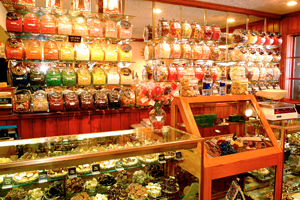 This old-fashioned candy store offers treats that will delight everyone. We make it here! Homemade truffles, clusters, fudge, Jelly Belly candies, licorice and chocolate from around the world.
Open Daily 11 am - 9 pm 
Phone: 208-622-2147
Towne and Parke Fine Jewelry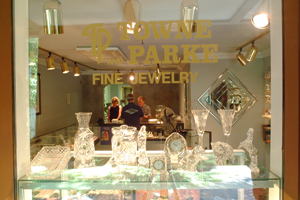 This long-standing Sun Valley tradition offers a full range of jewelry including diamond, precious and semi-precious stoned jewelry, watches, charms, gifts and Waterford Crystal. Repair and appraisal service available.
208-622-3522
Hours: 10 am - 6 pm, Monday - Saturday, 12 pm - 5 pm Sunday

Idaho Wireless
Offering a large selection of cell phones accessories. 
208-622-2915 or 208-720-0666

Hours: 10 am - 7 pm, Monday through Friday or by appointment